 His dogs are all selected for their traits. We look for Stamina, Drive, Winding Ability and willingness to pull the trigger quick. We have compiled some of the best blood in the squirrel hunting world to utilize in this breeding program. Shane's dogs come from the following Bloodlines:
Atomic, Cauley
Check back often for updates!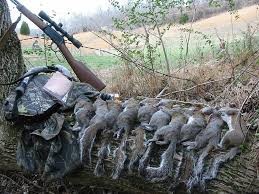 Baker's Atomic Rocket
NKC Sc Ch Atomic Bomb x Atomic Magic​
​Rocket is a young dog that has been a natural since the beginning. He is laid back until its time to work and then he does things well. He will be an assett to our kennels and for those that like the Atomic Line of Dogs he will be our link to that breeding. Rocket is put together well and with maturity he should finish out to a great little dog.